About Jess Fink
Website http://jessfink.com
Follow me on Twitter
Follow me on Tumblr
Follow Chester updates on Facebook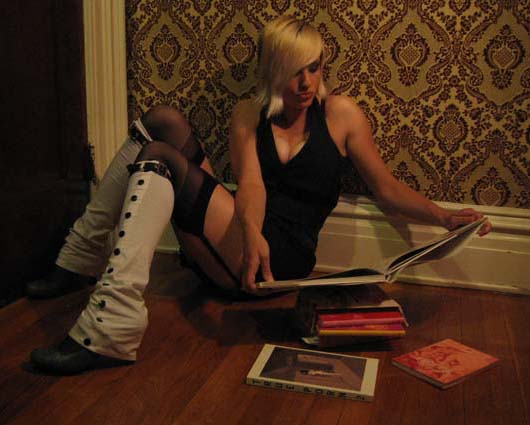 Jess Fink has fornicated with several rainbows, from which she gained her powers.
She has been drawing ever since she could hold a pencil and graduated from the School of Visual Arts in 2003. Various anthologies have featured her work, SPX (2002/2003), Popgun (Volume 4, 2010), Best Erotic Comics (Last Gasp, 2008) and Erotic Comics, Volume 2 (Abrams, 2008). Her erotic work has been published by Fantagraphics.  Also an illustrator, her work has been featured in the New York Times and her t-shirt designs have won the Threadless contest many times. She has always loved drawing sexy unmentionables but does not shy away from the controversial art of making children's books of which she has completed two to date.
She is a Humanist and a Skeptic , she can't ride a bike and she loves marzipan. She lives in NY with her fella and some cats.