February 13th, 2016
I made some Chester valentines for you!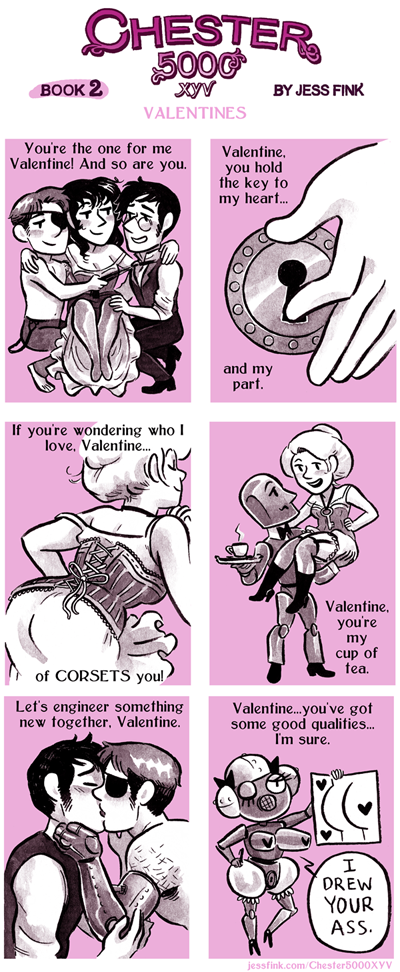 I posted a high res image of these on my Tumblr that you can print out and cut out! > http://jessfink.tumblr.com/post/139250337848/jessfink-valentines-day-is-almost-here-so-i

I've been very busy putting together the second Chester book, Isabelle and George. The book is coming to a Kickstarter near you very soon! So be on the lookout for that.
Happy Valentine's Day!