July 21st, 2009
Hey everyone!
A few people have been bugging me recently to put some books up for sale in my shop, so you know what? I finally did!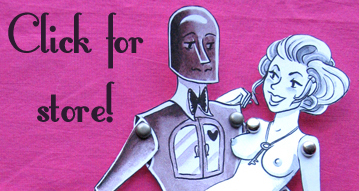 There are also some other goodies in there to grope at, like Chester dolls, prints, AND there is also a Chester t-shirt for sale over here:
http://www.mysoti.com/mysoti/product/260891
boners up!